Question
How and where can I find the latest firmware versions of hardware in the Support Portal?
Answer
Step 1
Log-in the Support Portal.
Step 2
Click on More under Useful Technical Materials.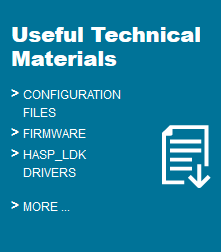 Step 3
Select Firmware and hit Search.

Step 4
Now you get a list of the latest firmware version for IBA products. In case you are looking for the firmware version of a certain product select the product type and hit Search again.