Question
Cockpit is not starting automatically. How can I change the Status type of the services so that it starts up automatically.
Answer
Step 1
Open a run dialog (WIN + R) and type in services.msc then hit "OK"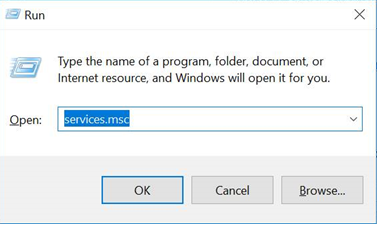 Step 2
In the list of services look for the IBAWebserverWrapper. In case the Status Type of the service is not automatic follow the coming steps.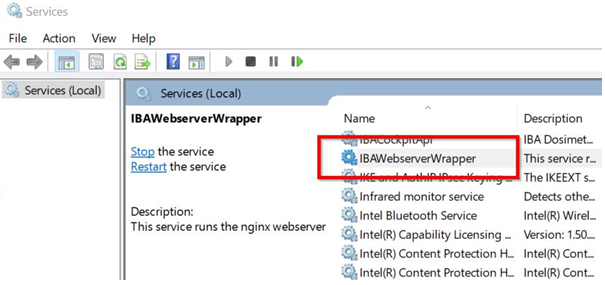 Step 3
Right click on the IBAWebserverWrapper and choose Properties.
Step 4
In the General tab choose as Startup type Automatic (Delayed Start).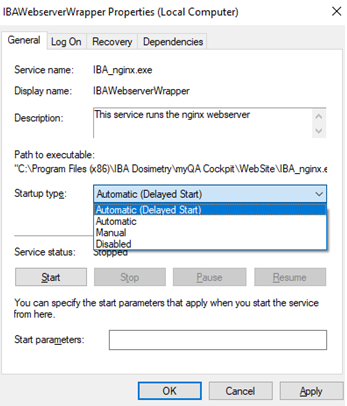 Step 5
Confirm the changes by clicking Apply and OK.