Question
How can I redeem a ticket code which I received from IBA in the Support Portal?
Answer
Step 1
Log-in the Support Portal. In case you do not have an account please register.
Step 2
Copy the ticket code from the email you received.
Step 3
Paste the ticket code in the "Enter your code" box on your portal start page and hit Start Download.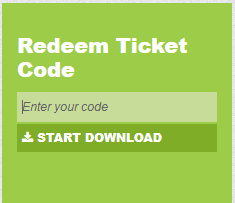 Attention: Please be aware that only the recipient of the upgrade ticket code can redeem it. It is not possible that you use your colleagues ticket code.