Question
How to set/change bias voltage of detectors in myQA Accept?
Answer
Step 1
Connect the CCU to myQA Accept in Controller tab under Queue Setup.
Step 2
Go to Electrometer Panel and click on Field or Reference for which the voltage needs to be changed.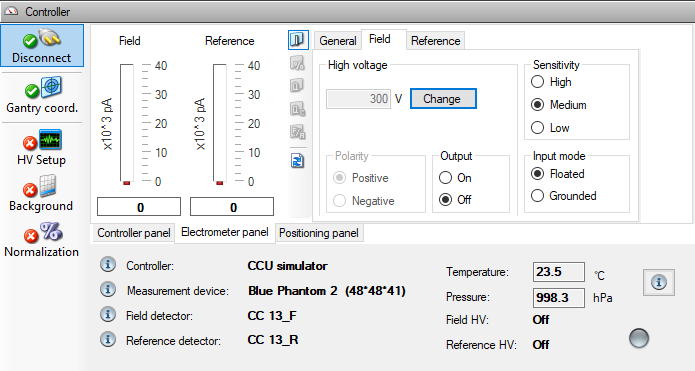 Step 3
Click on change in HIgh Voltage box and enter the new Voltage. Now at the same button click at Set.