Question
How to Generate the PDD Table from PDD Curves ?
Answer
Please follow the below Steps
Step 1
Open the PDD curves in myQA Accept - Data Window and Rescale all the PDD curves to Dose Maximum at 100%.
Step 2
Go to Common Settings > Calculations > Click Depth Dose Vs. Field Size tables.
Create New Template and Change the Template Name.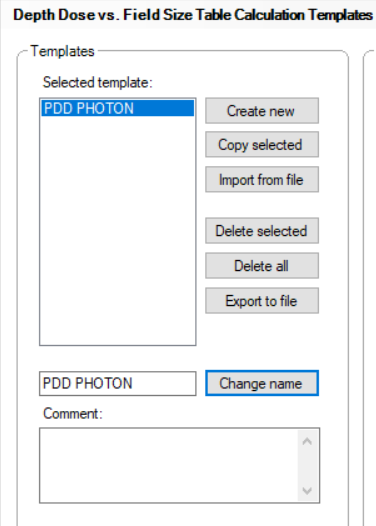 In Details Section Change the Resolution of the Depths in a manner convenient to you. Choose Multiple Square Field Sizes with Suitable Field Size Increments. Also Tick Mark the Include source data in table if you want to include all the measured data.

Step 3
Click Show data in tabular format icon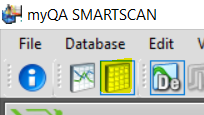 Select the Table type and choose the Template type and Template Name. Finally click the Create Table option. The data will be created and it will appear in the Right Side.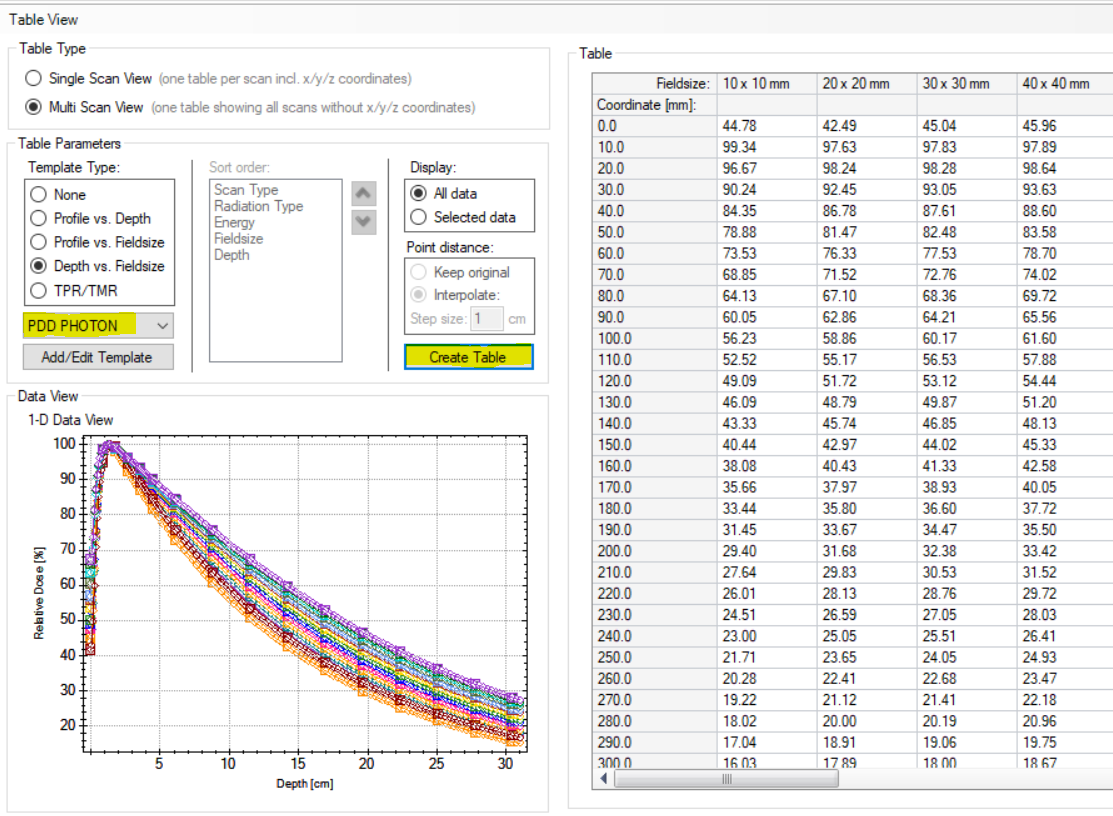 Step 4
Right Click on the converted table and Copy the table, finally save in Microsoft Excel for Print out.