Question
How to calibrate the Touch Screen of Dose2?
Answer
To perform the Touch Screen of Dose2, please perform following steps:
Step 1
Tap the Calibrate Touch Screen button under Preferences > General.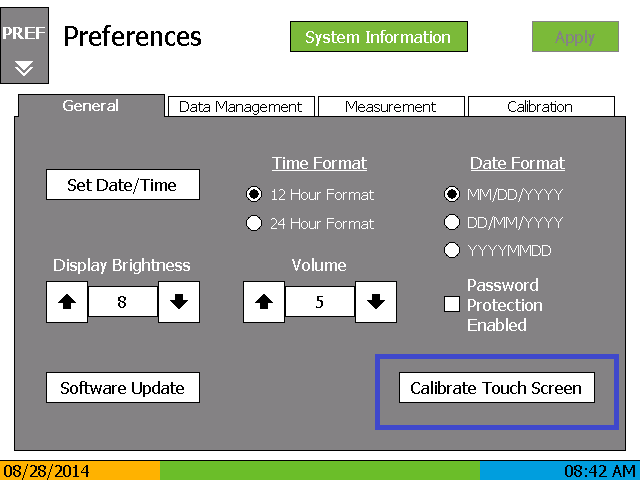 Step 2
The calibration utility will be shown. Follow the instructions on the screen.

Hint: It is recommended to use a stylus for calibration process.
Step 3
When the calibration is completed, tap the screen to save the new setting or wait as stated on the screen to keep the previous values.