Question
How to perform Half-Field Profile measurements?
Answer
Some applications and treatment planning systems (RTPS) require measurements of large field sizes at large depths.
Step 1
Move or shift the phantom in the cross-line direction such a way under the Linac's crosshair that the center beam / optical crosshair is at 5-10cm from the wall of the phantom.
Align the X and Y servos with crosshair of Linac by moving the detector in X and Y direction one by one.
After this, fill in water, perform the SSD set up and define isocenter and water surface accordingly.
Step 2
Asymmetric field size is selected as shown in Basic settings and Extended settings in Queue Settings.


Step 3
Perform the first group of half field crossline measurements with the software.
Drain the phantom and move it to the opposite position of the field. Again, ensure that the second isocenter will be superimposed with the first.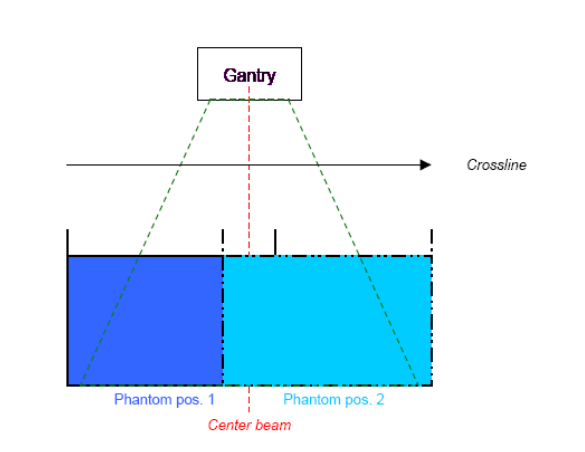 Step 4
Finally, the measured half profiles can be joined