Question
How to open a measurement done by new myQA Accept in an older version?
Answer
Generally If any data measured with Latest version of myQA Accept software the data is not compatible to open with older version and it gives the following Error.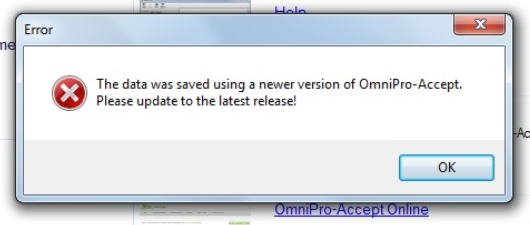 Please follow the below Steps to avoid the above Error.
Step 1
Open the measured data with actual version of the myQA Software and Save As the file with Binary files (*.rfb) file type.

Step 2
RUN the older version Accept Software Go to File >Open and choose the (*.rfb) file from the folder.