Question
How to add new chambers to Dose 1?
Answer
Please follow below steps to add new chambers to Dose 1:
Step 1
Connect Dose 1 to your workstation via RS232 interface, and then power on the device, press Stby button on Dose 1
Step 2
Run Dose1 software

Step 3
Right-click on Sensors - Create, select the chamber type from the jump-out window.
If your chambers are not listed, there are several ways to add them:
Click Define in Edit Templates to define your own templates.
Click Change in Edit Templates to modify existing templates.
Click cancel to create a new sensor without using a sensor template.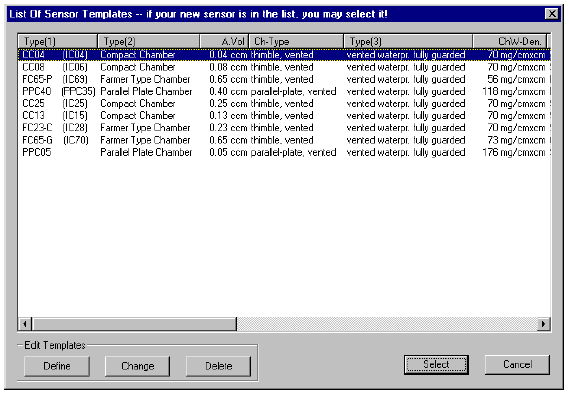 Step 4
Input chamber information, the yellow fields are mandatory. Then Click OK to confirm.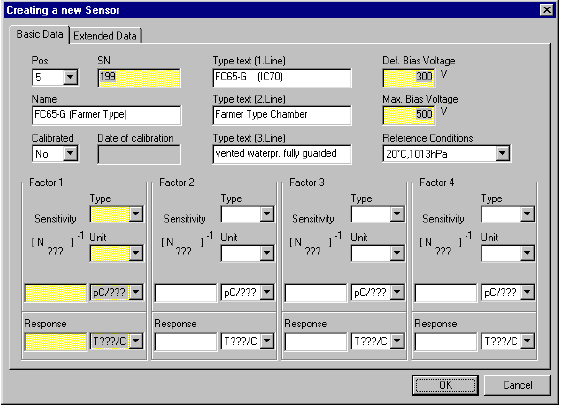 Step 5
Repeat Step 3 and 4 for all chambers. Please also input the chambers that are already in Dose 1 chamber library. Otherwise, the previous chamber library will be overwritten.
Step 6
Right-click on Sensor - New Download Set. Give Download Set a name, and drag all the chambers you need to the Download set.
Step 7
Right-click on Download Set - Download Sensors. The dosimeter screen displays "Download in Progress", and when the download is performed, the main window in the software will display a green vertical arrow added to each sensor that has been downloaded like below.

Now all chambers are in Dose 1 library.