Question
How to check profiles and 2D charts in myQA Daily?
Answer
In order to check profiles in myQA Daily V2, please follow below steps:
Step 1
Go to Trend - select the measurement.
Step 2
Click View button: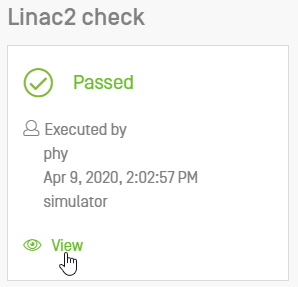 Step 3
Click the View button again, profiles and charts are available.

Note:
Profile charts are only supported for measurements taken with myQA Daily V2.