Question
Why does my display appear cropped in Accept?
Answer
If the Windows Display settings are incorrect, this could cause viewing issues within Accept. Specifically with printing.
Using Windows 7
Click the Start button, type Display in the Search box, and choose Display in the Control Panel section of the results, as shown below.
Once in this section, verify that the Smaller - 100% option is selected and click Apply.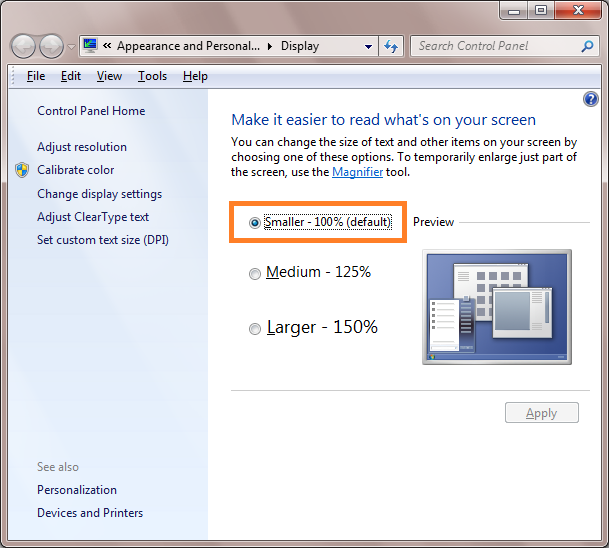 Using Windows 10
Right-click any empty space on your desktop and select Display settings towards the bottom of the context menu. Once there, scroll down until you see Scale and layout. Choose 100% from this drop down.