Question
What is the reason if my Gantry Coordinates button does not have the green checkmark?
Answer
This can be determined in the following steps.
Step 1
Connect the CCU and then see whether the gantry coordinate has a green check mark.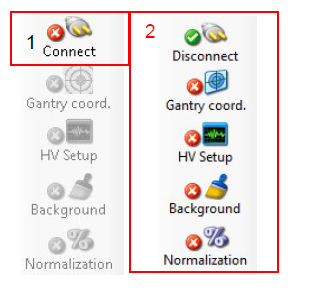 Step 2
If not then, define water surface and isocenter by using hand control and then save both positions.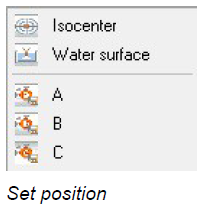 Step 3
After saving the water surface and isocenter the gantry coordinates will show a green checkmark.