Question
How to download log files from the myQA Daily measurement device?
Answer
To download the log files, please follow the steps below:
Step 1
Connect your myQA Daily Device directly via Ethernet to your Computer.

Step 2
Switch the device on and wait until the power button LED lights green
Then short press (<1s) the config-button using a small tool. The Activity LED now starts to blink.

Step 3
Open the myQA Daily Configuration Web URL http://myqadaily-[s/n].local/ ([s/n] to be replaced by the device serial number).
The myQA Daily Configuration Web Interface opens: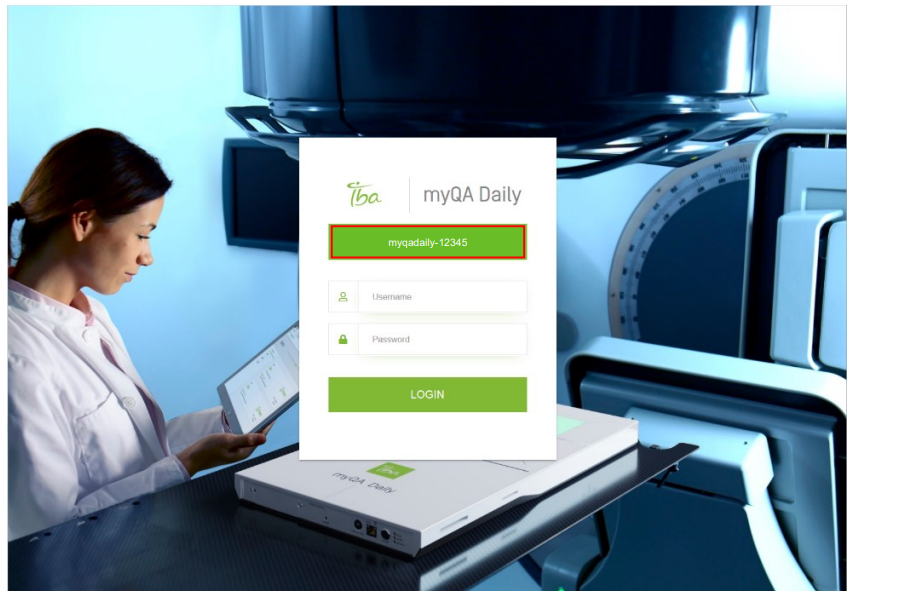 Step 4
Enter username, "admin", password, (default: "admin"), and click LOGIN.
In the Navigation Panel on upper left corner select "Download Logs"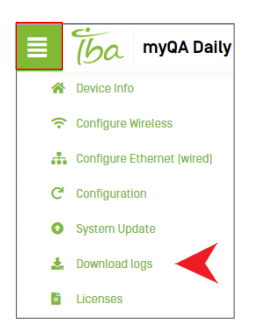 Step 5
Select your preferred log file by clicking "Download"