Question
Why is my software not running when I access it via any Remote Tool although I activated the license?
Answer
Some licenses do not allow access via remote tools (e.g. Remote Desktop, Teamviewer, etc.).
When you go to Help > About you will find this information stated as "Not Licensed (Terminal services (remote termin..." or similar.
Here an example from Compass (see the yellow markings).
In the License Manager everything is activated correctly:

But the software says "Not licensed [...]".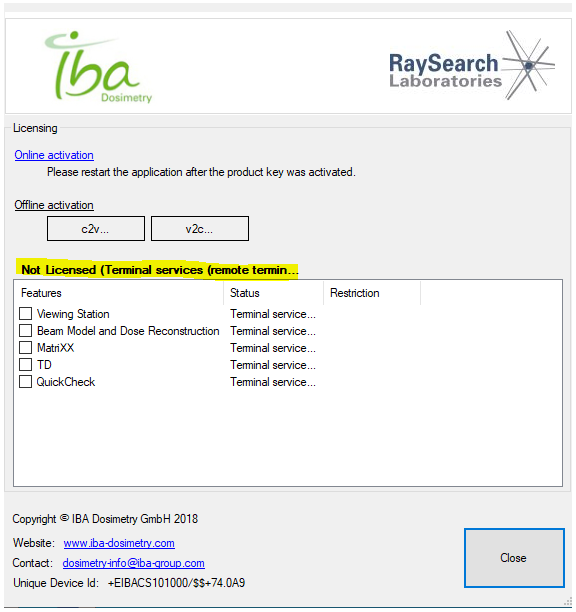 So, here some tries to access via a remote tool which is not allowed for this kind of license.
Locally (directly at the computer) the access will nevertheless work.