Question
The myQA SRS is connected to my computer but the ethernet connection is not stable. What can I do?
Answer
If you are facing an unstable connection to your myQA SRS device please follow the advices below.
Step 1
When using a Laptop ensure, that it is plugged in to the power supply. If you have to use the battery, we suggest to use "Best Performace" power plan. In Windows 10, there is Ultimate power plan as well. You could switch that off by running below command in CMD (please run CMD as admin):
powercfg -duplicatescheme e9a42b02-d5df-448d-aa00-03f14749eb61
Step 2
Ensure, that you are not using the network adapter of a docking station.
Step 3
Execute Windows restart.
Step 4
Change myQA device setup Network address to localhost.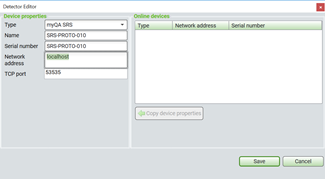 Step 5
Go to the Windows Start menu and start device manager by typing Device Manager.
Step 6
Expand the Network adapters list, right click the entry that you want to configure, and then click Properties.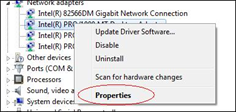 Step 7
Click the Advanced tab in the Adapter Properties dialog box.
Step 8
Select Receive Buffers and increase to highest possible value (normally 2048).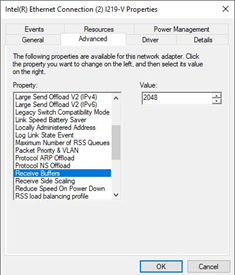 Step 9
Select Jumbo Packet and set to maximum value.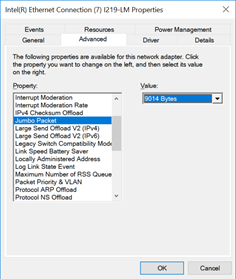 Step 10
Select Interrupt Moderation Rate and set to High.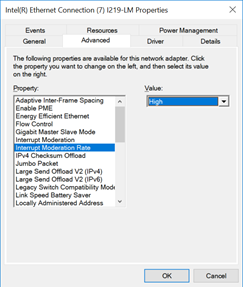 In case the problem persists please contact your customer support.
How can I contact the IBA Dosimetry Service and Support team?