Question
The myQA SRS is connected to my computer but the ethernet connection is not stable. What can I do?
Answer
If you are facing an unstable connection to your myQA SRS device please follow the advices below.
Step 1
When using a Laptop ensure, that it is plugged in to the power supply.
Step 2
Ensure, that you are not using the network adapter of a docking station.
Step 3
Execute Windows restart.
Step 4
Change myQA device setup Network address to localhost.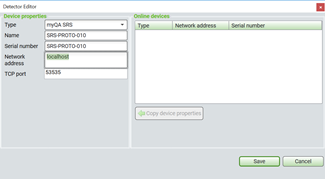 Step 5
Go to the Windows Start menu and start device manager by typing Device Manager.
Step 6
Expand the Network adapters list, right click the entry that you want to configure, and then click Properties.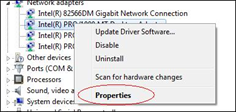 Step 7
Click the Advanced tab in the Adapter Properties dialog box.
Step 8
Select Receive Buffers and increase to highest possible value (normally 2048).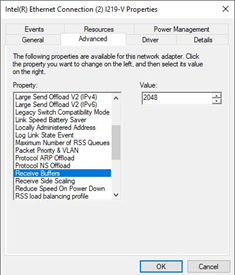 Step 9
Select Jumbo Packet and set to maximum value.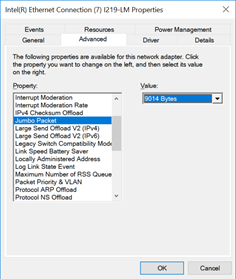 Step 10
Select Interrupt Moderation Rate and set to High.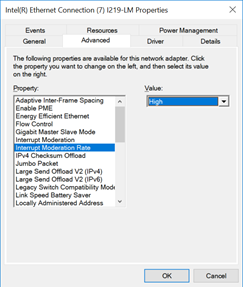 In case the problem persists please contact your customer support.