Question
How to install myQA SRS Service software?
Answer
It is mandatory to install myQA SRS Service software for using the myQA SRS device.

Here are the mentioned steps to install:
Step 1
Connect the myQA SRS device to the PC.
Step 2
In the myQA SW DVD or given link, double click IBADos.Core.UMS.SBRT.Server.exe in the folder, myQA SRS Service.
Note: If the Windows protected your PC dialog opens, click More info. And then click Run anyway.
Step 3
The myQA SRS Service Setup installation wizard opens. Follow the instruction in the wizard to finish the installation.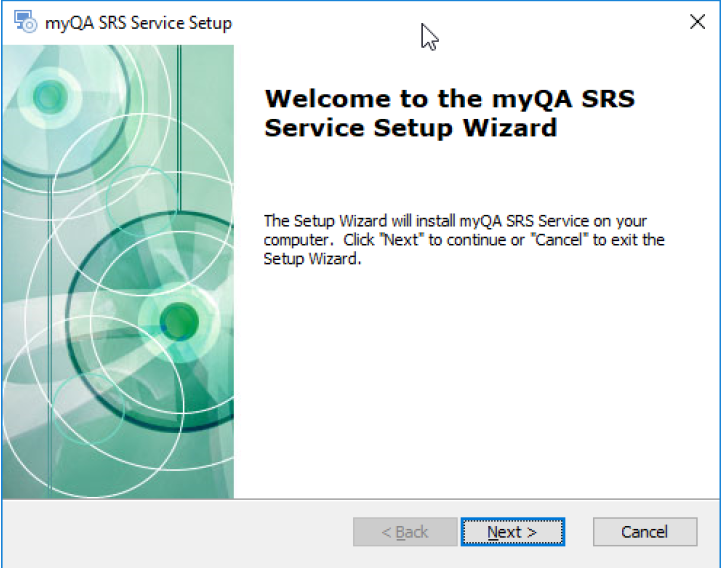 Note: Now you can install the myQA SRS Service in the default directory or the desired location.
Step 4
After the installation, the myQA SRS Service is running automatically, and a folder, myQA SRS Service, will be added to the C drive (C:\Program Files (x86)\IBA Dosimetry\myQA SRS Service)

The Service is named 'IBA Dosimetry SBRT Server'