Question
How to upgrade to the latest myQA Daily Software?
Answer
It is recommended to always upgrade to the latest myQA Daily software version as the new versions improve the overall reliability, measurement accuracy, and IT security of the measurement system continuously.
A prerequisite to the upgrade is an already running myQA Daily Software. If you want to perform a new installation please refer to the installation instructions in the myQA Daily User's Guide.
Step 1
It is recommended to Back-Up the myQA Daily Database before an upgrade to a later myQA Daily version.
How to backup the myQA Daily Database?
Step 2
Start the latest myQA Daily installer application with administrator rights:

Step 3
Follow the steps guided by the Installer Wizard.


Step 4
Make sure no measurements of your myQA Daily are ongoing and select the first option of the below dialog.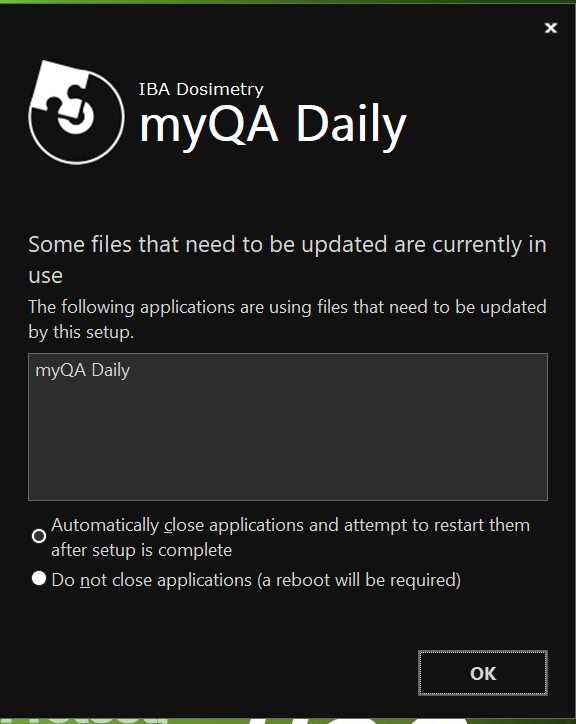 Step 5
The following dialog should appear: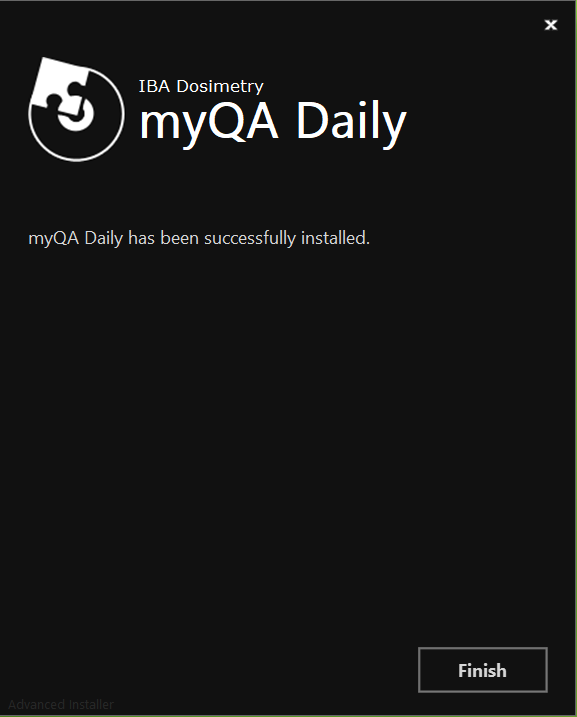 Step 6
Check in the Windows Services if the myQA Daily Service is running again:

Step 7
Log in to myQA Daily Web Interface under http://localhost:58321/ or your login-path set in the myQA Platform.