Question
What to do if the online activation with the License Manager (version 1.2.1 and older) does not work anymore or it shows the error message "Unable to retrieve Protection Key for Key ID ..."?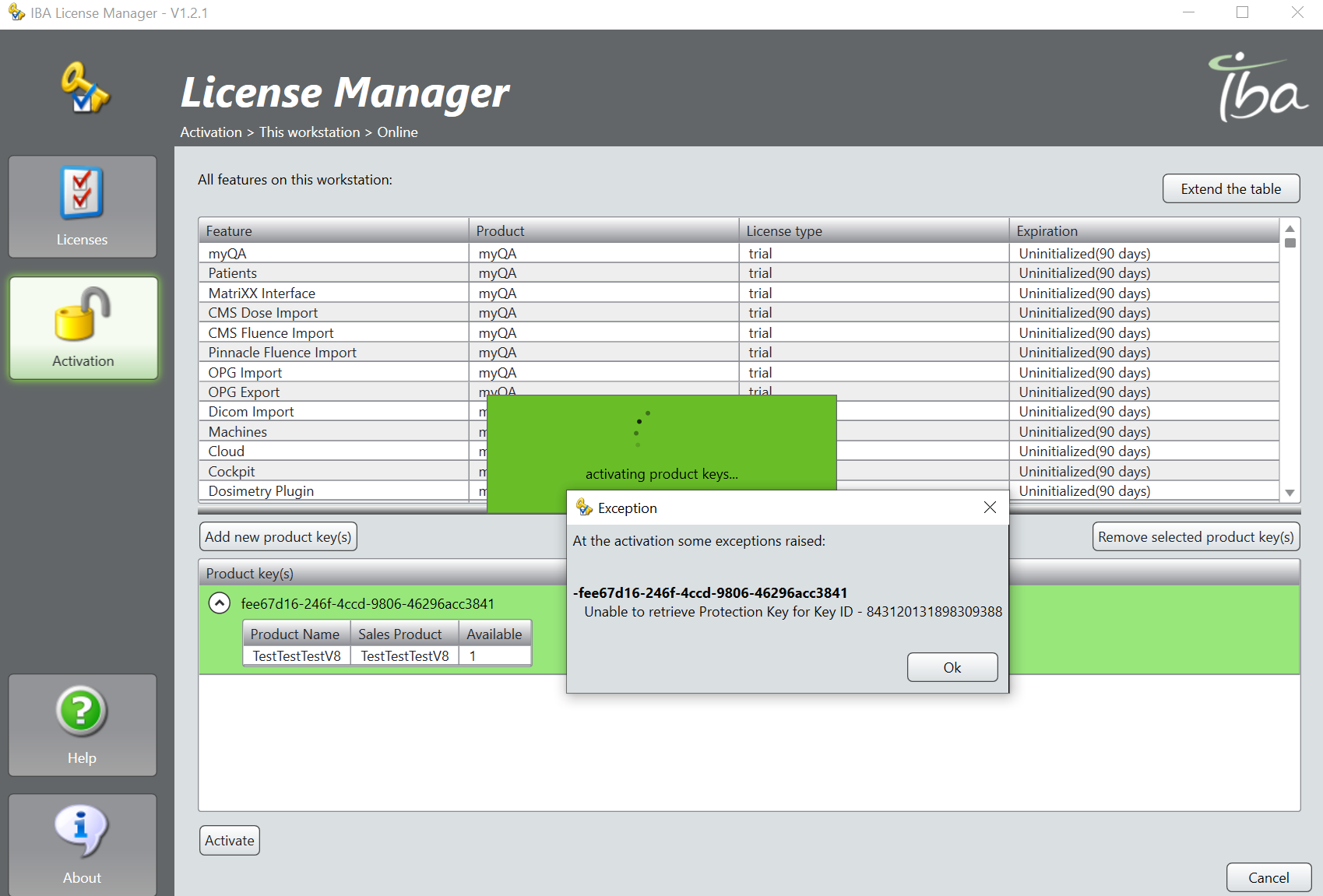 Answer
At the beginning of 2022, the third-party back-end of our licensing servers needed to be updated.
As a consequence, all versions of the License Manager with version 1.2.1 and older cannot connect to our licensing servers anymore.
Here is the solution:
Step 1
Download the latest version of the License Manager (exe file or zipped exe file).
Step 2
Go to C:\Program Files (x86)\IBA Dosimetry\
Step 3
Replace the IBALicenseManager.exe with the downloaded version (when you downloaded the zipped version, please unzip it first).
Step 4
Restart the License Manager. Please check the version number in the title bar (version 1.3.0).
Online activation should work now again as intended.