Question:
What steps are to follow, if the power cable SMARTSCAN Water Reservoir was plugged out during pumping?
Answer:
After the SMARTSCAN Water Reservoir gets plugged back in into power an automatic debubbling procedure gets started with the use of Magneto-Valves, which takes around 30 seconds.
Step 1:
Plug in the power cable of the SMARTSCAN Water Reservoir back to power.
Step 2:
Press the "Fill" or "Drain Button to start the debubbling process.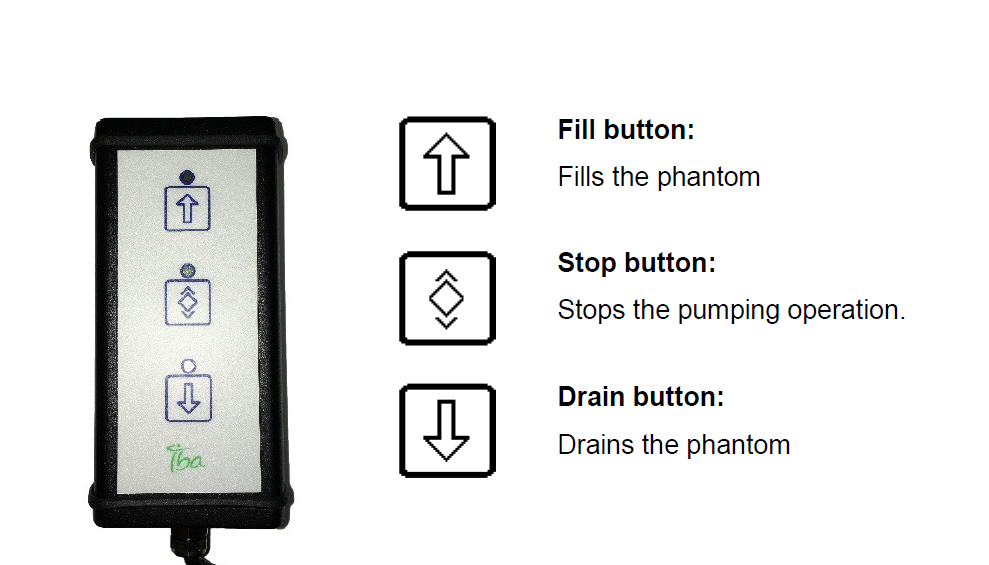 Step 3:
After a "clicking noise", wait for additional 60 seconds. The pump should start up and the noise of the motor should be noticeable.