Question
How to measure 2D Star Pattern?
Answer
Step 1
Setup the phantom aligned at central axis with with the Linac.
Step 2
Go to Queue Setup in myQA Accept and select 2D Star Pattern.


Step 3
Select Field Settings and Scan Settings as per requirement.
Step 4
Go to 2D Settings and set the Scan angle.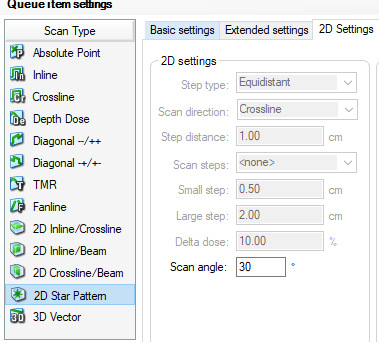 Step 5
Add item to queue for measurement.