Question
How to edit multiple Queues?
Answer
To edit queues, all that's necessary is to select the queue items you want to edit directly in the panel (hold Ctrl key down while selecting scans).
Then press the Multiple Edit button. An additional line appears for editing.

In this example, to change the energy for all queue items, click with the left mouse button into the line above the energy column. A drop down field appears giving the choice between all energies available for the selected Linac 1. By selecting 18 MV, the energy setting of all the selected queue items will be changed to 18 MV.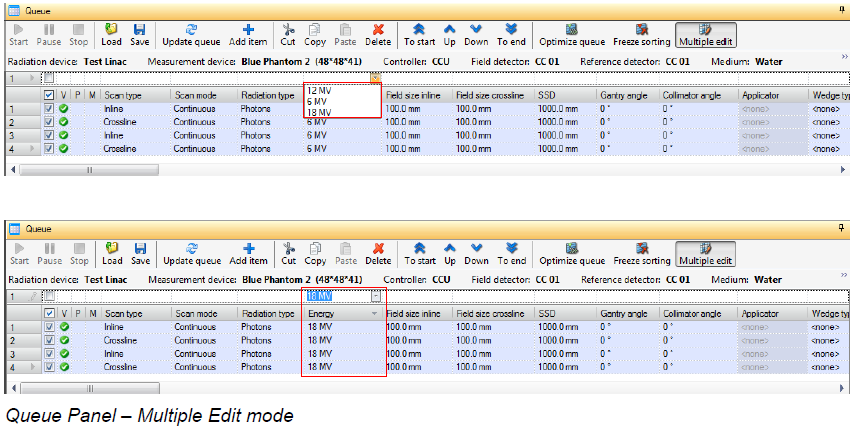 In this way it is possible to edit all parameters in the Queue panel for selected queue items.