Question
How to delete the Generic CT in the CT Commissioning of the Beam Commissioning Application?
Answer
Step 1
Open the Beam Modelling Application.
Step 2
Go to Tools - CT commissioing.
Step 3
The CT commissioning window will open. Click on Create New Machine.
Step 4
Click immediately on Apply. An error message will pop-up: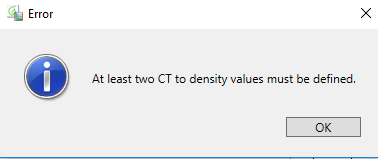 Step 5
Type in a name, saved by, two values in the HU Table: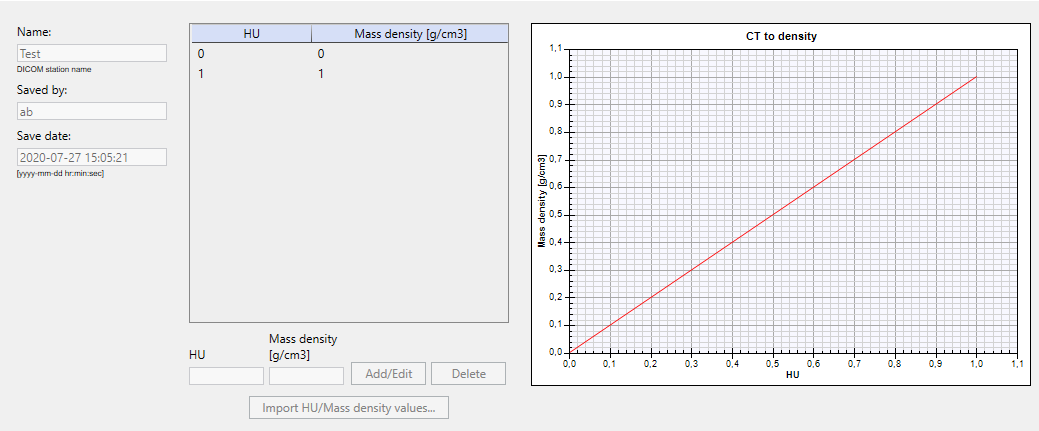 Step 6
Click Apply - this error message will pop-up.

Click OK and hit OK in the CT commissioning pop-up
Step 7
When you now open the CT commissioning again the Generic CT will be gone replaced by the test you created.

Here the Delete selected machine is enabled meaning you could delete it if you already have saved yours.