Question
How to apply the dummy calibration when performing measurement for WET calibration?
Answer
In order to apply the dummy calibration, please follow below steps:
Step 1
Open the dummy calibration file in Notepad (please don't use Excel, it may change the file format), input the correct serial number and save.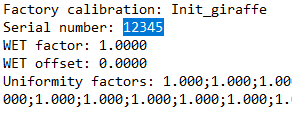 Step 2
Connect Giraffe to your PC, run Omnipro Incline, click Add

Step 3
Click Load factory calibration, select the dummy file, click OK, and confirm new device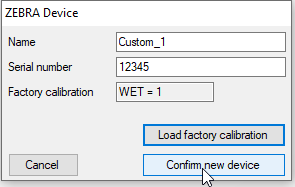 Step 4
Now it is ready!