Question
How to perform measurement in Compass?
Answer
Please follow the below steps to perform measurement in Compass:
Step 1
Perform detector commissioning (if it is not yet available). You can refer to How to perform detector commissioning in Compass?
Step 2
Connect the detector in the measurement interface by clicking the Connect button.

Step 3
Calibrate/Check the gantry angel senor in the Device menu.
Step 4
Perform pre-irradiation and background measurement

Step 5
Select the measuring mode. Movie mode and Beam triggered mode are frequently used.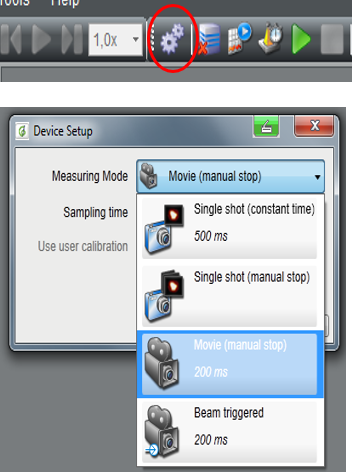 Step 6
Press

to start measurement and press

to stop.
Step 7
After measurement, click Browse for measurement

to assign the measurement result or export as *.bin file.