Question
What can I do when "Approve" or "Reject" does not work for a calculated plan?
Answer
Step 1
Open Internet Information Services (IIS) and navigate to Sites > SciMoCa.
Step 2
Change Status for Windows Authentication to Enabled: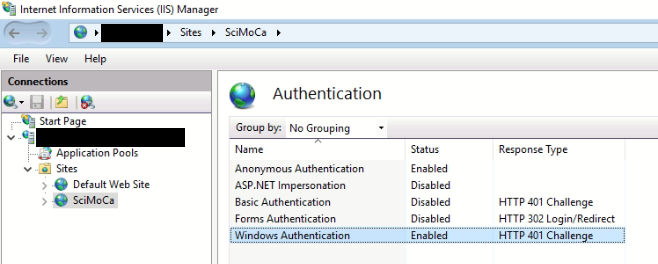 Step 3
Restart the SciMoCa website (Right click on SciMoCa > Manage Website > Restart):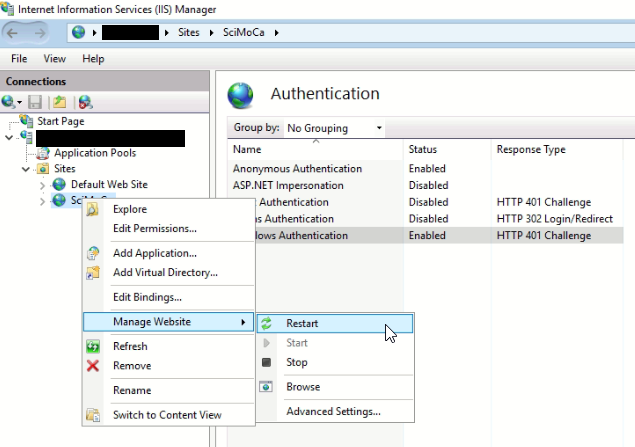 Step 4
Refresh the web interface of SciMoCa in your browser and try again to "Approve" or "Reject". Everything should work again as intended.