Question
How to change Dolphin's network configurations?
Answer
Please follow below steps to change Dolphin's network configurations:
Step 1
Prepare the workstation:
IP address setting: obtain an IP address automatically in IPv4
turned off firewall and anti-virus software that may block hardware connection
Step 2
Connect hardware to pc with direction connection (a short single Ethernet cable)
Step 3
Power on hardware, run Device Setup (Device Setup is an application that is automatically installed with Compass)
Device Setup allows to change the IP settings of the devices. Connect to the device and change the IP address in the Device network interface of the Device Setup.
Step 5
After confirming by clicking on Change, restart Dolphin with the changed IP address.
Step 6
If you want to configure the WIFI setting, click WLAN Setup and input the corresponding information in the WLAN Setup window. Please make sure the SSID and Authentication key(password) are correct.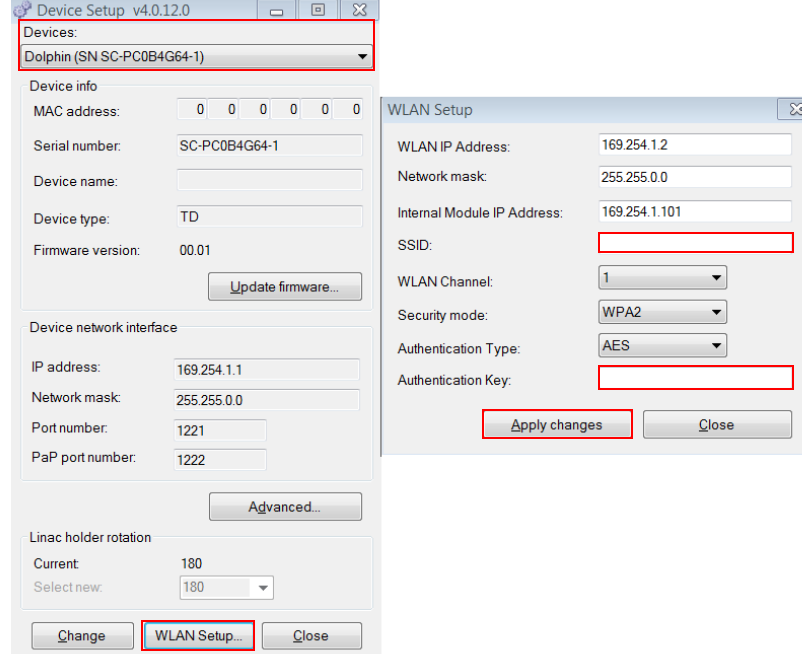 Click Apply changes and restart Dolphin to confirm your setting.