Question
I can't import opg files measured with myQA 2023-001 into myQA Accept. What can I do?
Answer
With myQA 2023-001, the "In-Phantom Rotation" will be saved in the opg files. The current myQA Accept version (latest version 9.0.17.0) can't read this line and will deny the import of the opg.
The workaround is to delete the line from the opg file: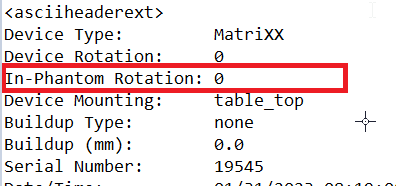 Afterwards, the import to myQA Accept is possible.